Live Music,  Barbecue, Fair Games & More
Friday, July 28 and Saturday, July 29, 2023
St. Patrick's Irish Picnic and Homecoming in McEwen, TN is an annual family event attended by locals and travelers from all over. Over 20,000 people come from near and far to enjoy our famous pork and chicken barbecue and family-friendly activities. A local family and community tradition for 169 years.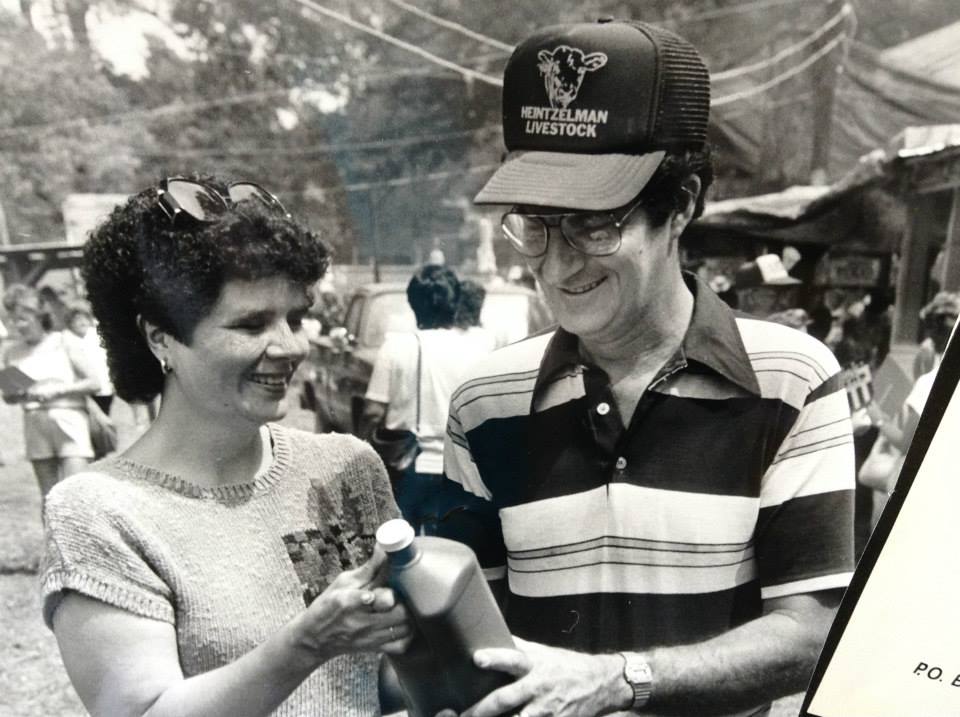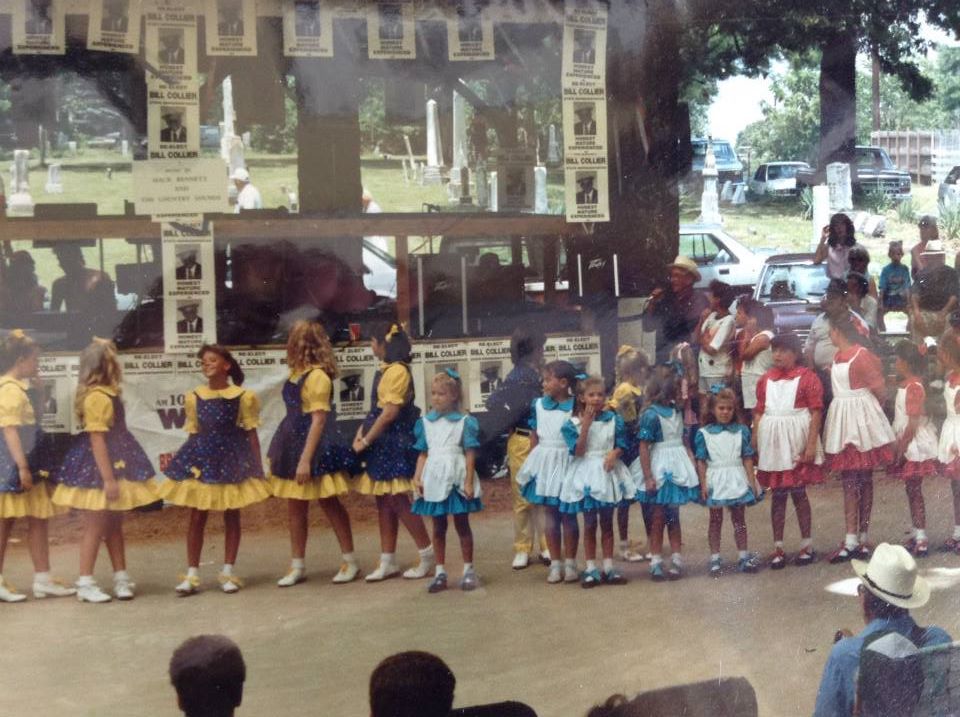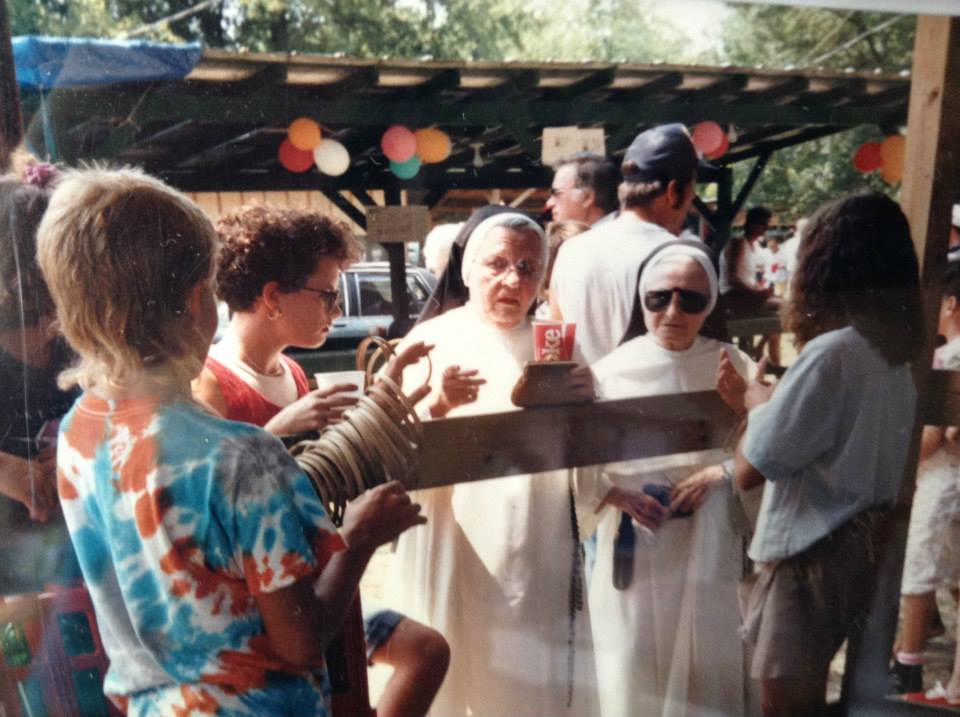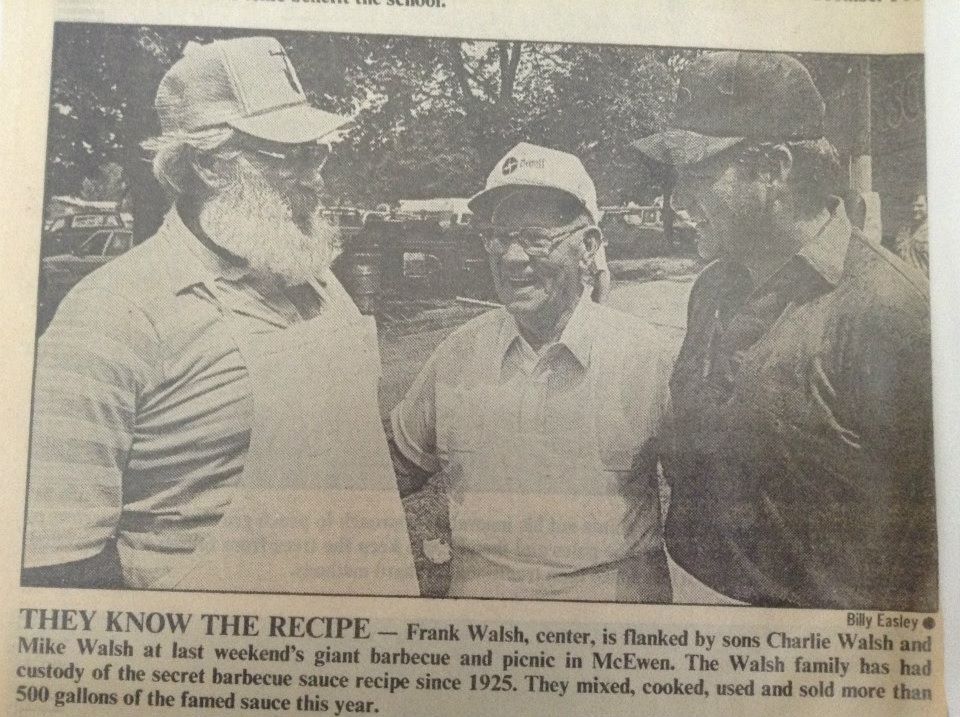 Hosted by members of St. Patrick Church, St. Patrick's School and the friends of the Parish, the Irish Picnic is always held the last Friday and Saturday in July. The Irish Picnic is the major fundraiser for Saint Patrick's School which has taken place since the beginning of the school over 150 years ago.
Some 21,000 pounds of barbecue pork will be slow cooked over hickory bark coals during a 24-hour laborious process, ready for hungry lunch crowds Saturday morning. Early visitors may want to feast on the 4,200 chicken halves that will be prepared by lunch time Friday.
Plan to stay for the free live music and dancing that begins at 6:00 P.M. in the outdoor bandstand. If you're feeling a bit of the Irish luck, try your hand at the numerous games, including basketball, dart throw, and a duck pond, that will be open from 5:00 P.M. until 11:00 P.M. Friday and again on Saturday from 8:00 A.M. until 11:00 P.M. Music and dancing will begin Saturday morning and last throughout the day.
THE IRISH PICNIC FESTIVITIES BEGIN IN
Our pork barbecue shoulders are famously good. Smoked over pits with tender loving care by our local community, you can order it by the pound or in a sandwich. Don't forget the secret sauce!!
You'll want to show up early on Friday to grab these before they're gone. This Irish Picnic staple sells out faster than you can say Luck of the Irish! On sale from 11 am to 4 pm until they're gone. 
There is something for everyone! Games for toddlers on up to entertain and delight. Each booth offers a variety of prizes and is staffed by a parent from the school or local community member going back generations.
Barbecue not your thing? No problem. We have fried chicken, burgers, nachos, hot dogs, funnel cake, drink booths, ice cream and other sweet treats to cool you down.
The most important and noteworthy success of the 168 years of the Irish Picnic: The Community. This event serves as both a fundraiser for the local school and a homecoming event for those who grew up in our community. 
What would a Tennessee event be without live music?  A variety of bluegrass and local entertainment will be on the music stage. Grab a seat and a bbq sandwich, or a dancing partner and show us your moves!

"Best cooked bbq in the country. The sauce is a must have."
Mark

"Fabulous food & flawless service"
"Great food and old fashioned picnic, everyone was super nice! "
Tom

"Next time, I'll grab some pork to go!"
"Despite being cooked in absolutely massive quantities, the pulled pork was phenomenal…This was definitely some of the best pulled pork that I've had. St. Patrick's also sells their barbecue sauce by the bottle, and it's clear why."

"'Cead Mile Failte' or 'One Hundred Thousand Welcomes' is an old Irish greeting and the Irish Picnic theme.  And "welcome" is exactly what visitors will feel when they come for the food, music, dancing, games & homespun fun at the Irish Picnic and Homecoming."
please join us july 28-29 for this annual event
IRISH PICNIC & HOMECOMING
The Irish Picnic dates back to 1854 as a fundraiser to raise money for a church bell and has grown to a two-day event which features: the best barbecue around with a secret sauce from Ireland, barbecue chicken (Friday only), hamburgers, funnel cakes, ice cream, live entertainment and dancing, silent auction on Friday, lots of fun game booths, and bouncy houses. Great for the entire family! People come from as far away as Canada each year! If you've never been to the Picnic, now is the year to start!
Our Famous Irish Picnic in the Media:
FRIDAY, JULY 28, 2023
5:00 pm - 11:00 pm
SATURDAY, JULY 29, 2023
10:00 am - 11:00 pm

FREE Admission and Parking!
Advertising opportunities available at different price levels!  Contact us for details.
All proceeds benefit St. Patrick School.
Advertising opportunities available.
Drop Us a Line
Don't be shy. Let us know if you have any questions!
175 St. Patrick's Street
McEwen, TN 37101
Questions? Please Email
vicki.james@sps-tn.org
EVENT PHONE
931-582-3493